Lukamasiv is a Slovak company from Kriváň that specialises in the production of wooden furniture components, and products made of large-area materials. Lukamasiv can boast of having advanced production automation, and we are pleased that we were able to improve their logistics processes.

The application we have installed at LUKAMASIV is a great example of how a mobile robot can optimise the transportation of pallets from the production area to the finished goods warehouse. We designed the concept using the autonomous mobile robot; MiR1350 EU Pallet Lift, which now automates the previous pallet-handling process.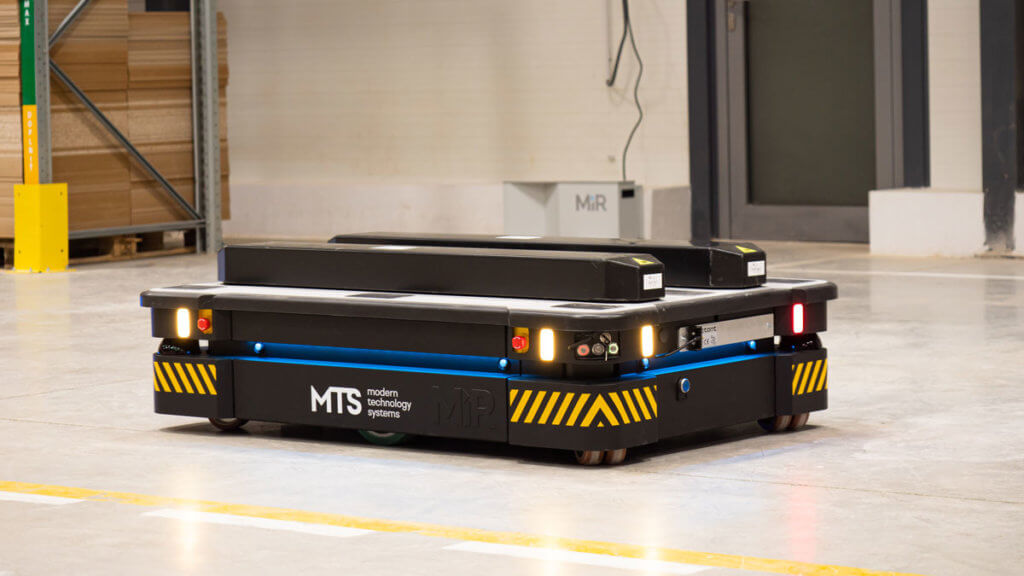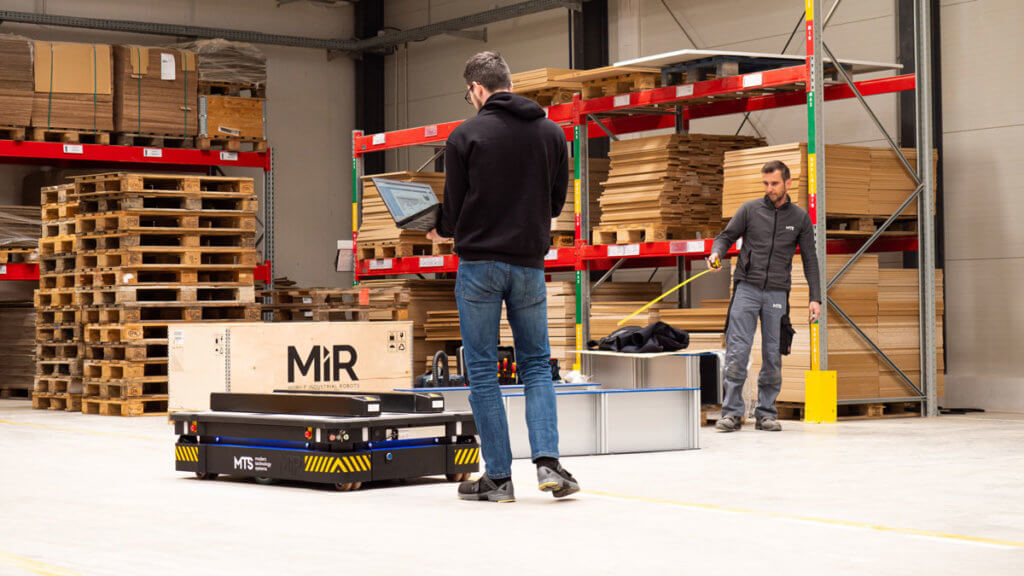 When the pallet is ready for transportation, the operator summons the robot to the line using a tablet. The robot then removes the pallet from the pallet rack, and transports it to the finished goods warehouse (from where the goods are shipped to the customer).
Along the way, the robot encounters various obstacles that it must safely avoid. Such as other handling equipment, operators, or unexpected obstacles. Previously, the entire process was carried out using manual pallet trucks, and the operator had to transport pallets weighing anywhere from 400 to 1000 kg!
The customer appreciates the user-friendly interface, the fast deployment of the robot into the production process, and its ability to safely maneuver and avoid obstacles. We are pleased to relieve the operators from transporting such heavy pallets and, at the same time, to bring greater stability to the pallet handling process through the use of this solution.
For more information, please visit our website or watch the attached video