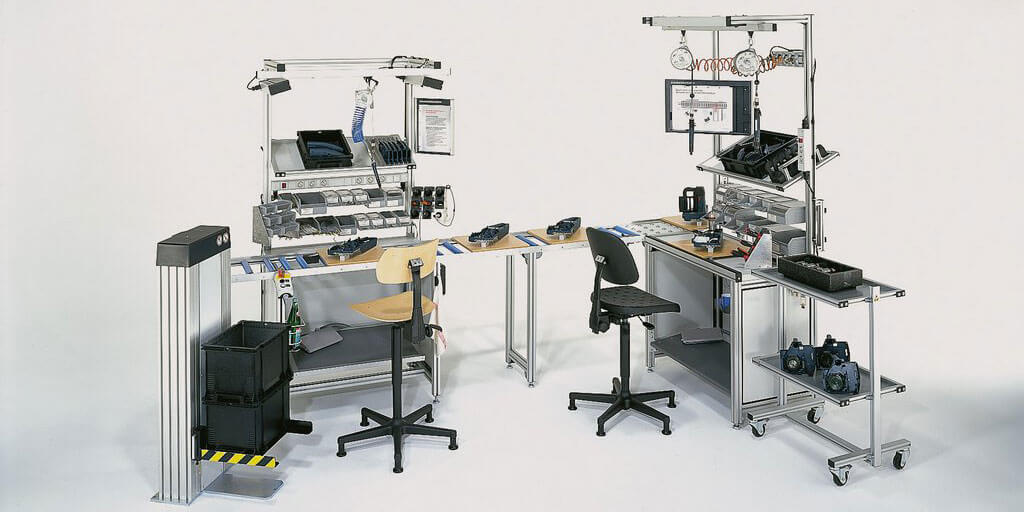 Manual Production Systems
People need the right conditions to create the best possible products. That is why we offer ergonomic tables, assembly workstations and worktops from Bosch Rexroth. They help workers work without wasting time, material and effort.
These tables can be designed so as to ensure any employee, without any training, can stand in front of them and know just what to do.
Contact us